The benefits of hardwood floors are numerous.  Compared to carpet it isn't even close.  Just look at this picture.  Don't they look beautiful?  Hardwood floors add lasting beauty to your home.  You can put them in your living room, dining room, bedrooms, kitchens.  I've even seen a lot of older homes with hardwood in bathrooms too.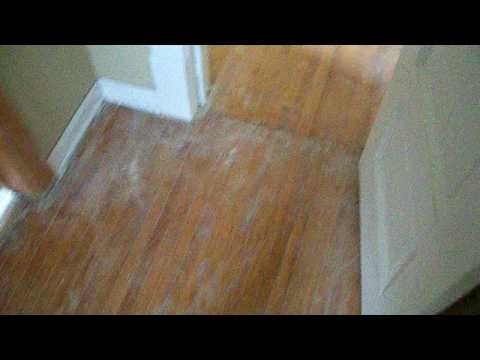 Hardwood Floors are Practical
Personally, I like tile in bathrooms because tile is a lot more water resistance than wood floors.  For kitchens you can go either way.  I think it depends on the design of your house and kitchen.  I've sanded a lot of kitchen floors, especially in homes built between 1880-1930.  After that time period they usually installed a vinyl or tile in the kitchens.  Wood floors are also very convenient.  If you spill juice, wine, or water on the floor you can just wipe it up.  Unlike carpet that you have to clean up right away and hopefully, if it is a stain, you can get it out.  A few weeks ago my Mom was dying her hair and she some how spilled black hair dye on her white carpet without knowing it.  It got all over her hallway and steps going to the main level.  Basically her carpet is ruined and she will need to spend $2,000-$5,000 to replace it.  If she had hardwood floors this wouldn't have been a problem.  All she would have had to do is wipe it up and its done.  Now, what is my Mom doing with carpet in her house?  That is a good question.
Incoming search terms:
arnes hardwood
floor hardwood